October 12, 2023
Community Debrief Regarding 9.20.23 Incident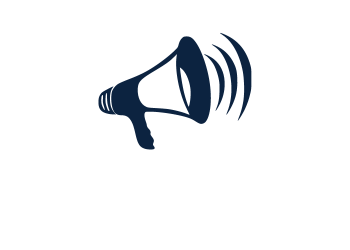 Please take a moment to read this UPDATE to the 9.20.23 incident.
October 12, 2023
Subject: Community Debrief Regarding 9.20.23 Incident
Dear Parents and Community Members,
We hope this message finds you well. We would like to provide you with an update on a recent incident that occurred at Maplewood School. The safety of our students and staff is our top priority. We want to reassure you that all necessary actions were taken to address the situation.
Here are the key details regarding the incident:
On September 20, a handgun was found in a backpack in a locker on school premises. We want to emphasize that the firearm in question was not loaded, and no ammunition was found on the school grounds.
Immediate safety protocols were initiated, and our school staff acted swiftly to ensure the safety of all students and staff members. The safety of our students is of paramount importance, and we are proud of the professionalism and dedication demonstrated by our staff during this challenging time.
Law enforcement was contacted promptly. They arrived within approximately 3 minutes and took the individual into custody. Subsequently, a thorough search of the entire school building was conducted with the assistance of police dogs to ensure that no other weapons were present on site.
Importantly, investigations revealed no findings of any lists or specific individuals targeted or identified in school materials. Additionally, investigations did not reveal any intent to use the weapon.
The matter is being handled through the Barry County Juvenile Court system and with the Maple Valley School Board. We can assure you that all appropriate legal actions have been taken to address this incident.
Following the incident, debriefing sessions were held with school administration, our School Resource Officer, and staff members at Maplewood School. Additionally, we debriefed our other schools to share lessons learned and stress the importance of adhering to our training. These sessions were conducted to reinforce and enhance our safety protocols to ensure a secure environment for all students and staff members in the future.
While we deeply regret that such an incident occurred within our school community, we are relieved that everything worked as it should, and the situation is being resolved legally and with the School Board. We want to thank you for your trust and support during this challenging time.
We understand how difficult it was to not have details shared with you immediately after the event. Our goal as soon as we knew everyone was safe was to fully implement the extent of the law and school code of conduct which includes respecting the due process requirements to ensure rights are met while also ensuring everyone was safe.
I am including a link at the bottom of this document to a talking guide you may want to use for any safety conversations you would like to have with your family. We will be hosting OK2Say assemblies for Maplewood and the Jr./Sr. HS students to address many topics around safety and reporting any concerns that may arise through personal interactions, social media use or any other medium. The talking points guide may be helpful to you after your child attends the seminar. The dates of the presentations will be communicated to our families as soon they are set.
I am also including a communications guide for your reference in the future should any safety or severe weather conditions arise so you can anticipate how we will communicate with you. Both of the documents included here will also be housed on our district website in the family resources tab.
We remain committed to providing a safe and nurturing learning environment for all our students. If you have any questions or concerns, please do not hesitate to reach out to us. We appreciate your continued partnership in ensuring the safety and well-being of our school community.
Sincerely,



Dr. Katherine Bertolini
Superintendent
Links to Documents Mentioned Above
Parent Talking Guide
Safety Notifications Communication Plan