January 16, 2023
Transportation Update (01.16.2023)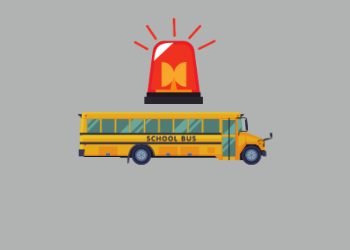 Please read this update from Dr. Bertolini & Mr. Chamberlain
Greetings Maple Valley Families,
We are pleased to report that our new drivers have all passed their required testing and training obligations. After learning the routes next week, we will resume normal busing operations starting on Monday, January 23, 2023.
The current bus shape designations will return to normal bus symbols: Scooby Doo, Apple, Rooster, M & M, Horse, Leaf, Lion, Cat, and Kite buses will begin curbside service exactly as our children experienced in the first semester.
Normal pick-up times will be restored and if your child rode the bus in December, your stop will resume. Check our website for times. If anything has changed with your ride status, please advise our transportation department at 517.852.2074. The office will be open on Monday of next week and any changes can be reported throughout the week in anticipation of our return to normal. If any changes are not reported prior to January 23rd, we maintain a 3-day grace period to add students to a route. Should a child not board a bus for 3 consecutive days, the bus will no longer stop at that location.
The improved Fuller Street Drop Off/Pick up process will remain in effect as we have experienced greatly enhanced safety for our families. All families are doing a terrific job of staging.
We are also anticipating a return to full athletic contest transportation in the very near future as we have had great success hiring more substitute drivers, which are key to our extended operations. School day field trips will continue effective immediately and off-schedule trips should be fully supported after February.
This has been a really challenging event for everyone. We are very grateful for all of our families who worked in collaboration, cooperation, and goodwill to help us get through. Our new drivers are excellent and we are really pleased we have conquered this challenge to our Valley.
In deep appreciation for working together,
Dr. Katherine Bertolini
Superintendent
Mr. Eric Chamberlain
Director of Transportation & Operations