October 26, 2021
Staffing Challenges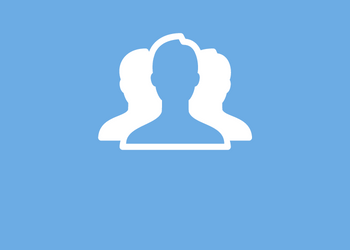 Please read this announcement in regard to our recent staffing challenges and the actions that may be taken.
Greetings Maple Valley Families,
Cold and Flu season has arrived to further complicate Covid infection responses. In addition to these health impacts on our staff and students, we are facing the perfect storm without adequate substitutes for our teachers, paraprofessionals, and bus drivers.
We have been dealing with this since the start of the school year by asking our administrators, teachers, and substitute bus drivers to work steadily to fill the gaps left from the absence of an adequate workforce in the substitute realm. We have managed really well to this point because of the incredible dedication and willingness to serve our students and keep our system functioning. Today, we hit a new milestone with 21 staff members out of the district for a range of illnesses. We also had a good number of kids out ill today, so something has definitely arrived and it may be with us a while.
We wanted to advise you that we are stretched incredibly thin with our staffing currently as are schools throughout the state and country. We have developed a series of contingency plans to adjust to this but we may hit a point when we need to make more medium to large impact adjustments to our schedules. Some of the adjustments you may hear about from your kids include:
Full-time substitute teachers who are assigned to a given building.
Alternate teachers who "sub" in for their planning period.
Administrators who cover classes for part or all of the day (this removes administrators from their normal duties).
Combining two or more classes in a large space with one teacher or substitute supervising a few sections of classes.
In extreme shortages of staff, we may need to cancel for an individual building with minimal notice.
We are all pulling together to reduce disruptions to our students' learning and closing for any amount of time is the last thing we choose to do. We did want you to be aware that this new wave of sickness may exceed our capacity to adapt. Please make some emergency adaptation plans within your families also to minimize the disruption to your lives. Other things you could do to help support us are: Encourage anyone you know with 60 credits of college to apply to become a substitute teacher with Edustaff. Write to your legislative representatives to share concern about the lack of available substitutes in schools. We are asking for legislation that gives districts more flexibility to reassign our trained staff who might be able to serve as a teacher substitute or partner with companies to do work-sharing between their employees and our schools. We have to think a bit out of the box to address our short-term needs and also restore a pipeline of production for all types of educators.
Thank you for your support and understanding as we get through these challenges.
Warm regards,
Katherine Bertolini
Superintendent