Spotlights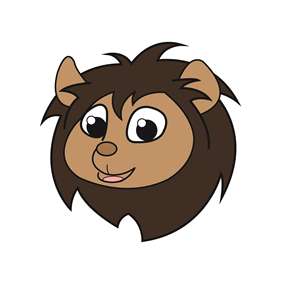 Little Lions Preschool
The Little Lions Preschool program offers a play-based kindergarten readiness preschool curriculum for 3 and 4 year olds. It teaches intellectual, social and emotional development, language skills, positive self-concepts and self-expression through large and small group learning. Children explore, experiment and engage in themed activities that are planned for a range of levels in each of the developmental domains. We are accepting enrollments for the 2019-20 school year. Call 517.852.9468 ext. 4405 to make an appointment.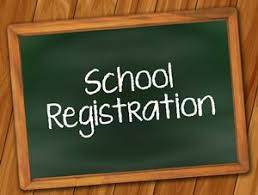 School Registration
Maple Valley Schools is currently processing all new registrations through our District Registrar, Sharon Harris. She is located in the High School Office and can be reached by phone at 517.852.9275 ext. 2005, fax at 517.852.2283, or email at sharris@mvs.k12.mi.us. From July 1, 2020 through August 7, 2020 Summer Walk-In Registration Hours are: Tuesday and Thursday from 8:00 AM to 5:30 PM and Wednesday from 8:00 AM to 3:00 PM. Regular Hours will resume on August 10, 2020, Monday through Friday, 8:00 AM to 3:00 PM.
Upcoming Events
*URGENT*
Please Click on the Fall 2020 Badge for the Link to Complete the MV Schools Return to Learn 2020 Parent Survey - Parent Input is Needed by 8/10/2020, at 5:00 PM. Surveys are Also Being Mailed to All Homes 8/3/2020.
New Start Date for
2020-21 School Year

The Maple Valley Board of Education Voted July 31, 2020, to postpone the start of the 2020-21 school year for one week, to August 24, 2020. A parent survey will be mailed to your home on August 3, 2020, with a response deadline of August 10, 2020. New information was posted on the Fall 2020 Badge August 1, 2020.
PLEASE CLICK
THE FALL 2020 BADGE
FOR THE MOST UP TO DATE
RETURN TO LEARN
INFORMATION

At this time, our current activities calendar is "To Be Determined" due to the COVID-19. If you have any questions, please call Central Office: 517.852.9699
Future School Board Meetings - Protocol
At this time, future board meetings are held in an online format. We are using Google Meet to provide access for all that would like to add public comment, as well as a way to just hear what is going on. Click here to go to our School Board page for more information.
2019-24 ERESA Common Calendar
View the five year Common Calendar

2019-20 District Improvement Plan
Please click to open our 2019-20 District Improvement Plan

School Board Meeting Postings
Labor and Finance Committee Meeting 8.3.2020


Special Virtual Board Meeting 8.3.2020


Special Virtual Board Meeting 8.7.2020


Activities Committee Meeting 8.10.2020


Regular School Board Meeting 8.10.2020

District Information
Award Nominations
Each month we recognize staff members and community members who go "above and beyond." Please make your nominations using the links below.
Staff of the Month
Lion Pride Award